What is your true fitness level? A simple measure can be obtained by rolling through the elements listed below. These are basic strengthand endurance measures that will give you a realistic measure of your current status. Don't like your result? Great, then now you know where you need to focus tomake improvement. Fitness = Health & Longevity. Dial it in. Register your score in the right hand column and total it.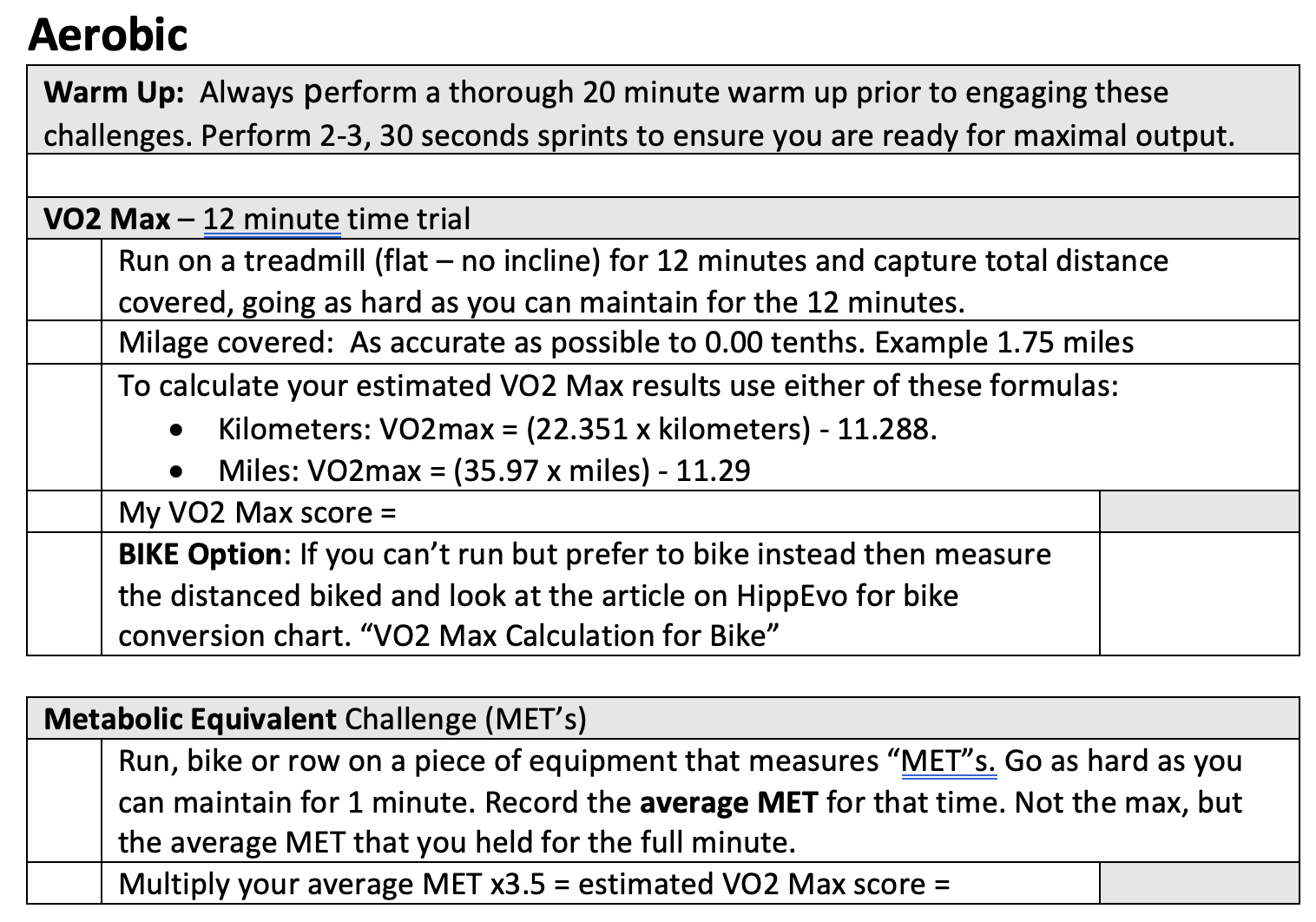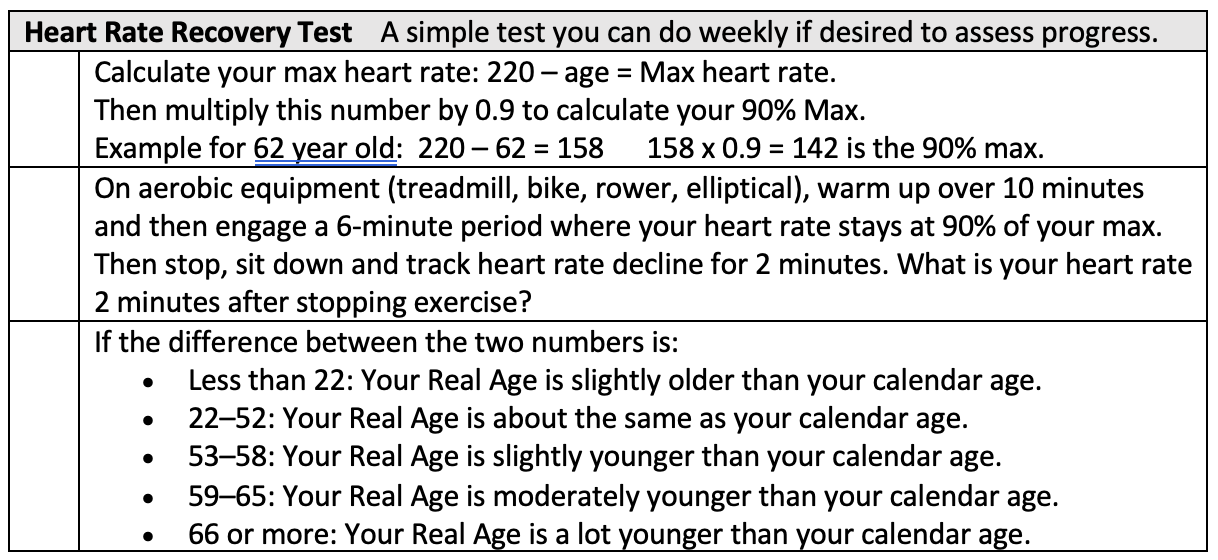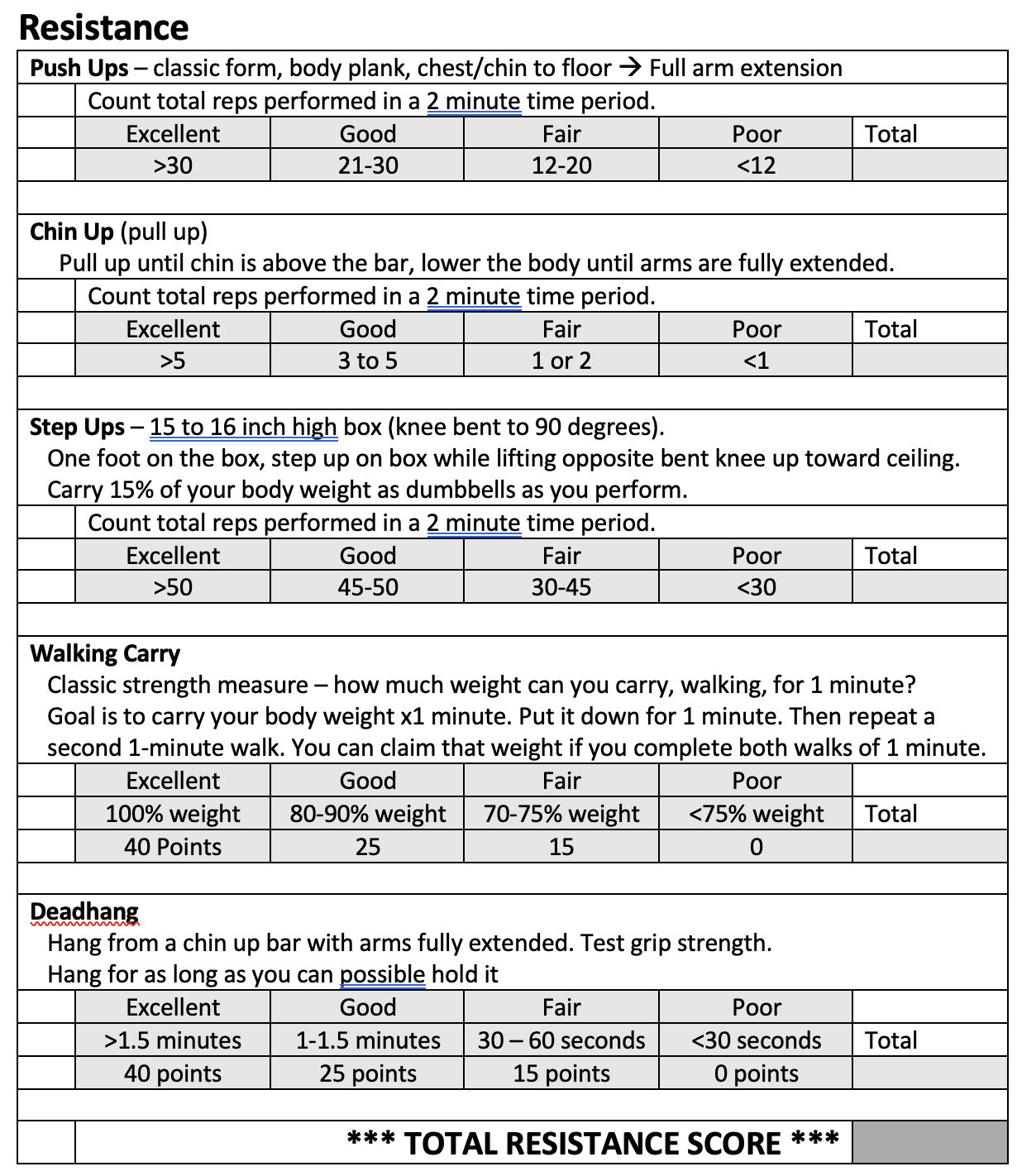 Rate your Resistance Score
• Excellent = >165
• Good = 90-165
• Fair = 50-90
• Poor = <50
Both the aerobic and resistance scores are very amenable to change with proper training. The benefit to improving these is greater longevity but more importantly great quality of life. Your level of fitness has greater impact on overall health that is unmatched by any diet, drug or supplement. Develop a love affair with exercise and see as more than simply a way to burn calories. See the article posted on HippEvo regarding the many benefits of exercise.