Rate each of the areas in all categories and total your score at the bottom. No risk assessment is perfect so do your best to simply offer insight on your habits and trends. This will serve to show areas where you can engage improvements. Fill in ALL of the grey boxes to arrive at a total score.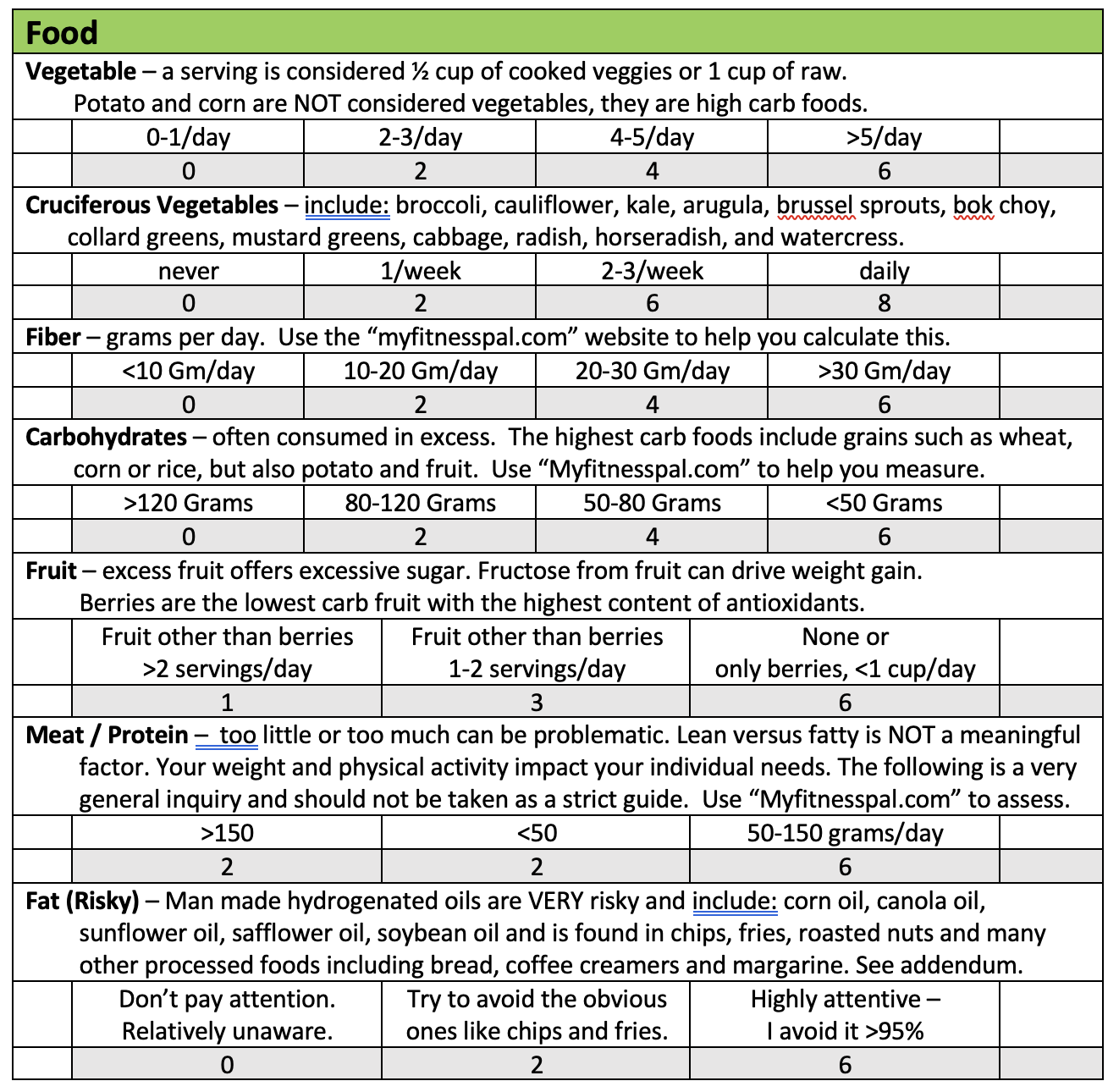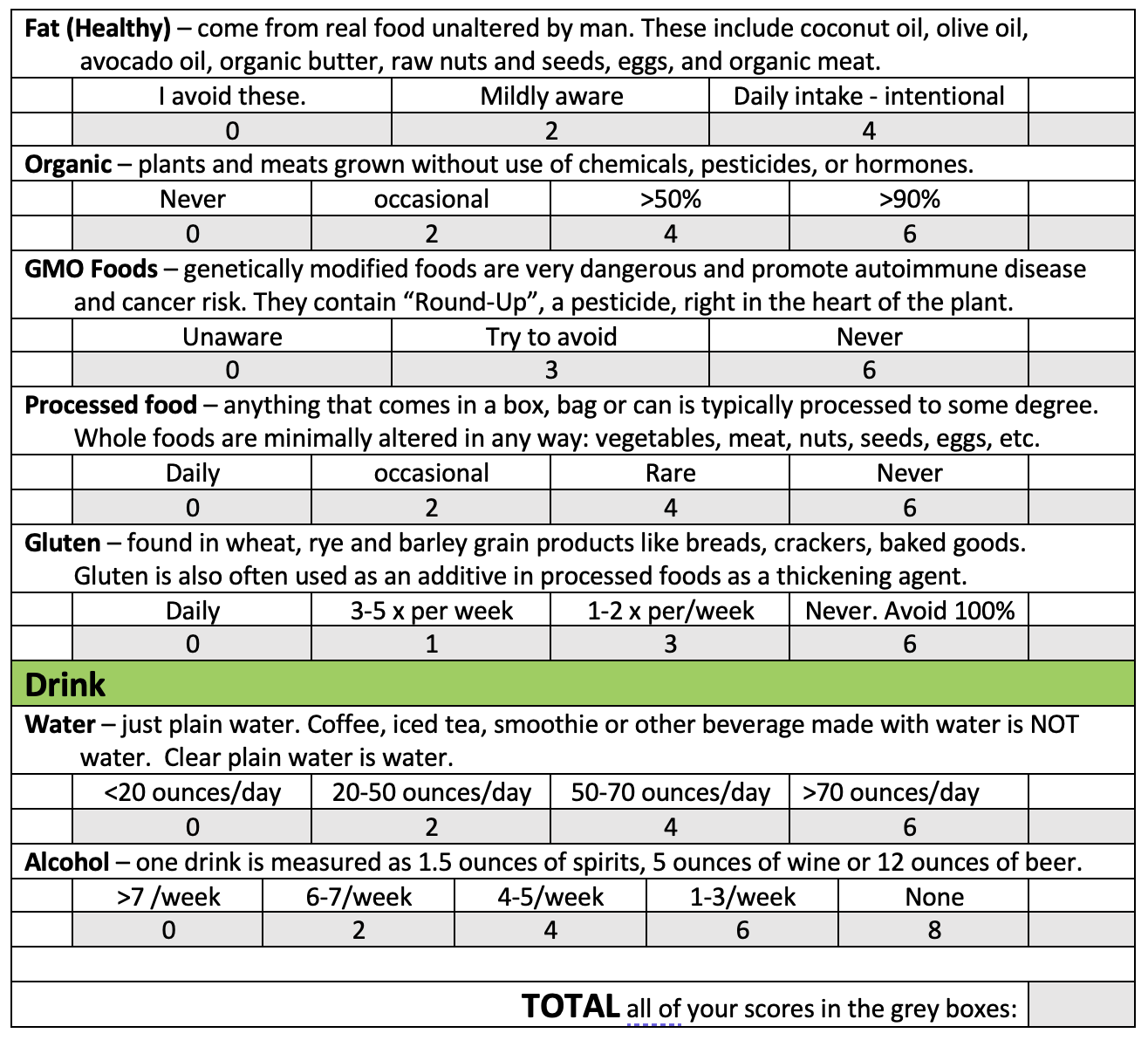 Score:
A perfect score would total 86
Excellent: >62
Good: 43-62
Fair: 29-42
Poor: <28
Myfitnesspal: In order to track your macronutrients, create a free account with Myfitnesspal.com. After you've created your account, click the blue "FOOD" button and enter in your food. The site will calculate your macronutrients (carbs, fat, protein) eaten for the day.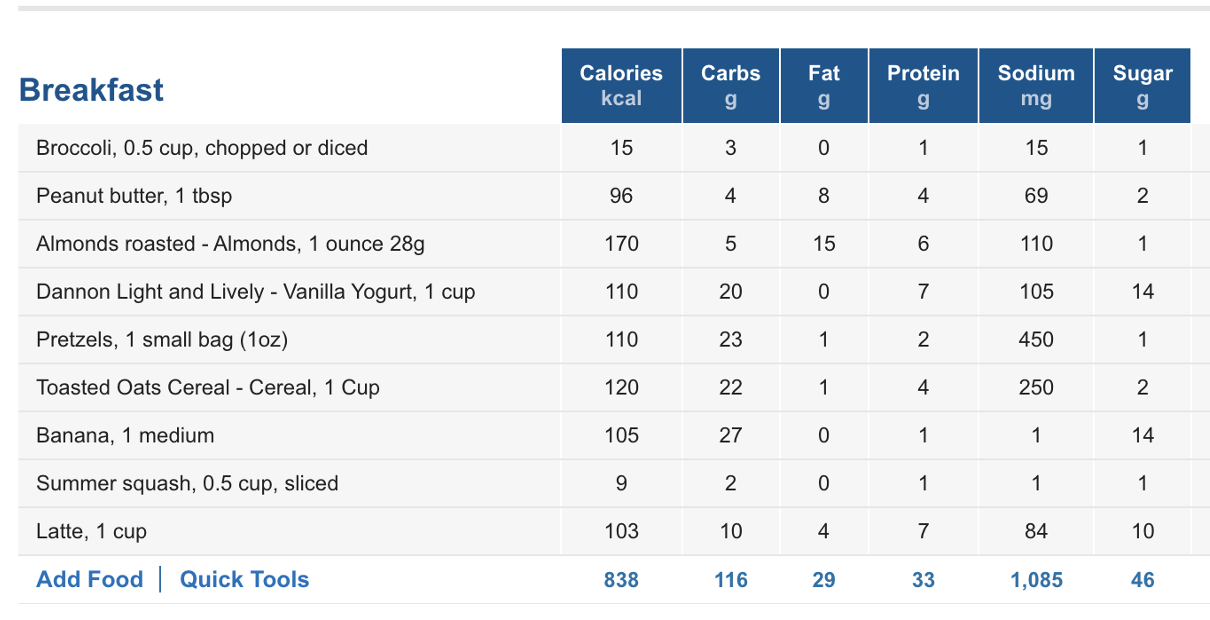 Risky fats: Risky fats include: corn oil, canola oil, sunflower oil, safflower oil and soybean oil. These fats are found in nearly every restaurant food (fast food and even "high end" chain restaurants). If you go out to eat, assume you are getting some sort of hydrogenated vegetable oil. Unfortunately, even chain restaurants will put canola oil on your steamed broccoli and salmon. Some of the most common sources of hydrogenated vegetable oils include:

fried foods
baked goods
coffee creamers
crackers
microwave popcorn
potato chips
packaged snacks
protein powders
protein bars


GMO Foods: The top GMO Foods include: soybeans, corn, canola, cotton, alfalfa, summer squash, papaya, apples and potatoes. If your food is labeled "NON GMO" or "USDA ORGANIC" this ensures you are not consuming GMO foods. The use of genetic engineering is prohibited in organic products.